I am Tafsirul Alam Mahi, Student of Architecture Department at World University of Bangladesh. I like the campus of WUB. The campus is very attractive and a good place for studying Architecture.
WUB is offering Scholarship and Waiver for both Diploma and H.S.C Students and giving a chance to complete B.Arch at minimum cost than other University in the town.
So far I am enjoying my university life here. Teachers and classmates are friendly. All of our teachers trying their best to give us. Classes and Lectures are very helpful and useful. We practice here architecture in a free environment. Besides classes we arrange Seminar, DesignCompetition, Exhibition and Study Tours.
It's a well-known university and they are offering many other facilities like Design Studio,Lab,Transportation,Library,Canteen,etc.
Besides study here we can get involved in other activities like Design Club, Debating Club, Sports, Cultural Club, and Students Society etc.
I think as a Student of Architecture Department, We need some more facilities like it will be appreciable if we can get our instruments in our library, because it is very difficult for us to collect them from other place.
After completing B.Arch I want to serve my country as an architect and want to serve rural and homeless people. I want to ensure a habitable living environment for them.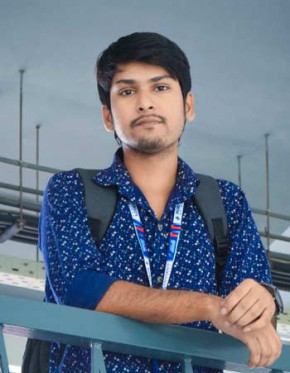 Tafsirul Alam Mahi
Department of Architecture
23 October, 2019
---