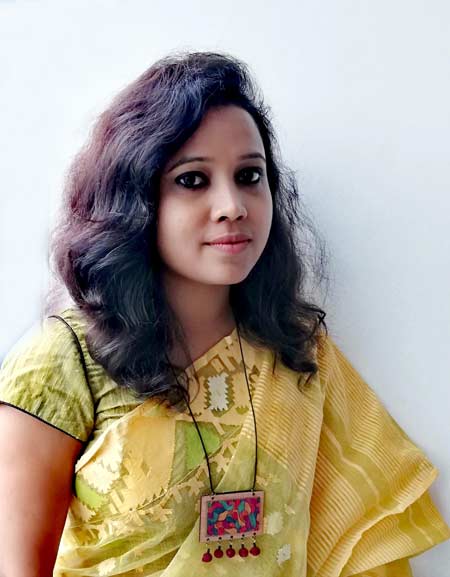 ZENAT ISLAM
ZENAT ISLAM
( MASTERS IN DISASTER MANAGEMENT, DHAKA UNIVERSITY)
HEAD OF THE DEPARTMENT
ARCHITECTURE DEPARTMENT
I, on behalf of the department of Architecture at World University of Bangladesh welcome you to the hub of innovative teaching, scholarly research, critical design inquiry, and synthetic practice. The department has a strong philosophy of multidisciplinary collaboration and respect for experimentation in the context of our social cultural values, believes and norms. In addition we also take in account the pace of globalization and rapidly increasing integration and interaction between societies and the architecture around the world and making projections that suit global and local conditions. Bangladesh having huge population and a vibrant region with strong economic and infrastructure development, the Architects of Bangladesh have wide range of scope to be a part of this growth and work for the community and the department of Architecture in WUB should be a partner in program.
In order to fulfill the commitment to link the students with their professional areas, Architecture department at WUB regularly organizes different kinds of seminars, workshops, design competitions and exhibitions. Besides academic activities, students are engaged with various club activities like "Design Club," "Arch-Venture Club," "Photography Club," "Music Club," "Sports Club" and organize a wide range of co-curricular activities and social events.
We are user friendly and value our students. With other common facilities like library's rich collections, indoor games, excursions and merit based scholarships our students also enjoy a well-equipped studio, Exhibition spaces, as well as an extra-ordinary University Compound with unmeasurable scenic beauty.
Our concerns are for a humane environment supporting the needs of everyday life and satisfy the depths of human experience. In this process, the spontaneous participation of both teachers and students makes the department a unique platform.
I, therefore, would invite you to explore with us the design innovation and intellectual excellence in the Department of Architecture of World University of Bangladesh.